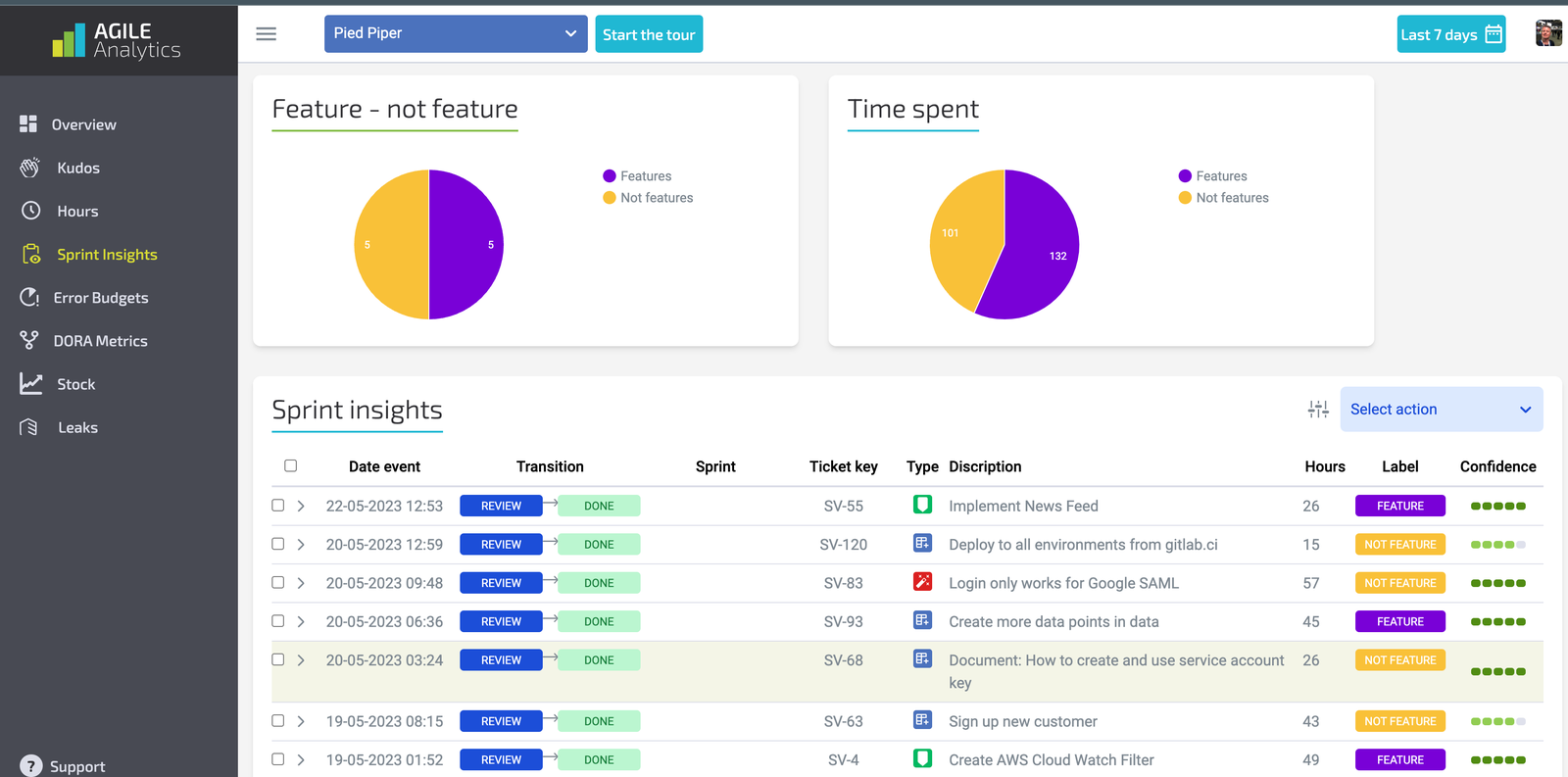 Agile Analytics
Software
Development
Management
assisted
by
A.I.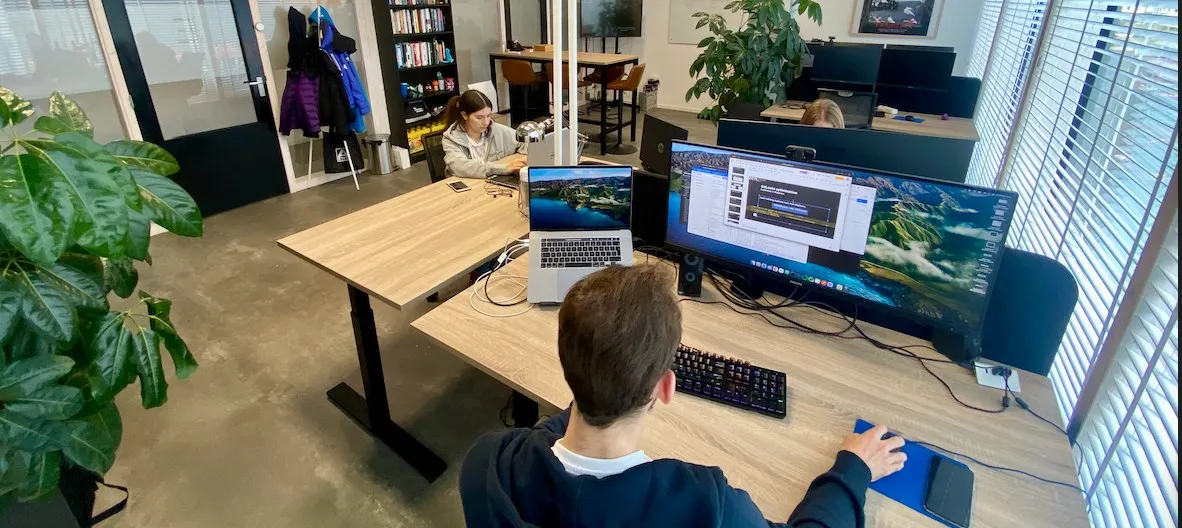 Decisions, Decisions
How do you make decisions in your software development process?
Let's be honest: what do you base decisions on in your software development process? Do you use rock solid data or are decisions made based on feelings, opinions or authority? It's probably the latter. And that's such an unfortunate thing!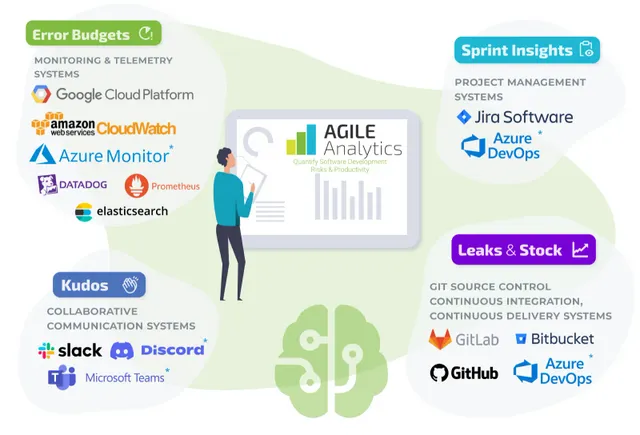 Retake grip on your software projects
Objective and data-driven information is an essential part of successful software teams. Agile Analytics collects all relevant data out of your software systems and translates it to clear dashboards with concrete information about your teams' performance. So, you can get a grip on your software projects. The results? Well, the results will speak for themselves.
A collection of unique features
Each feature gives you a highly valuable insight on the productivity and progress of your software development team.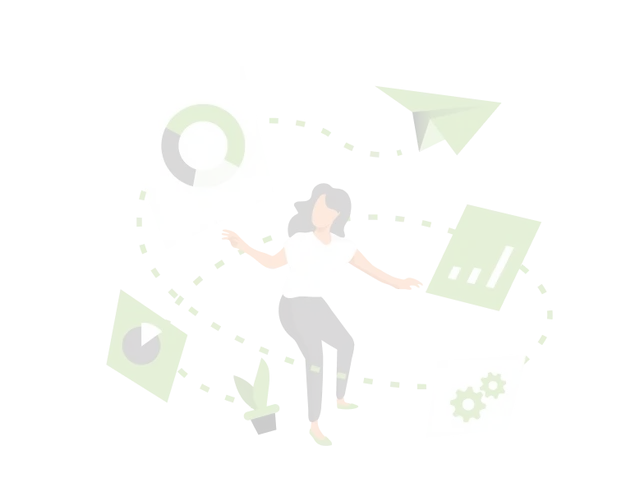 Error Budgets

A real-time visualisation of the service level

Focus on feature development as much as possible

Actionable data for managing the reliability of your services

Sprint Insights

Creates more focus and data-driven decisions in your team

Provide clear insights in the feature development balance

Automatically registers the time spent on feature versus not-feature work

Kudos

Celebrate team achievements together

Reward each other with Kudos

Have a little fun and recognize each other! (🎈, ⭐, 👍)

Leaks & Stock

Get a clear insight in your teams' software waste

Figure out where software stock is created

Automatically scan your Git repositories on 'lost' keys

Easily mark the key and solve the incident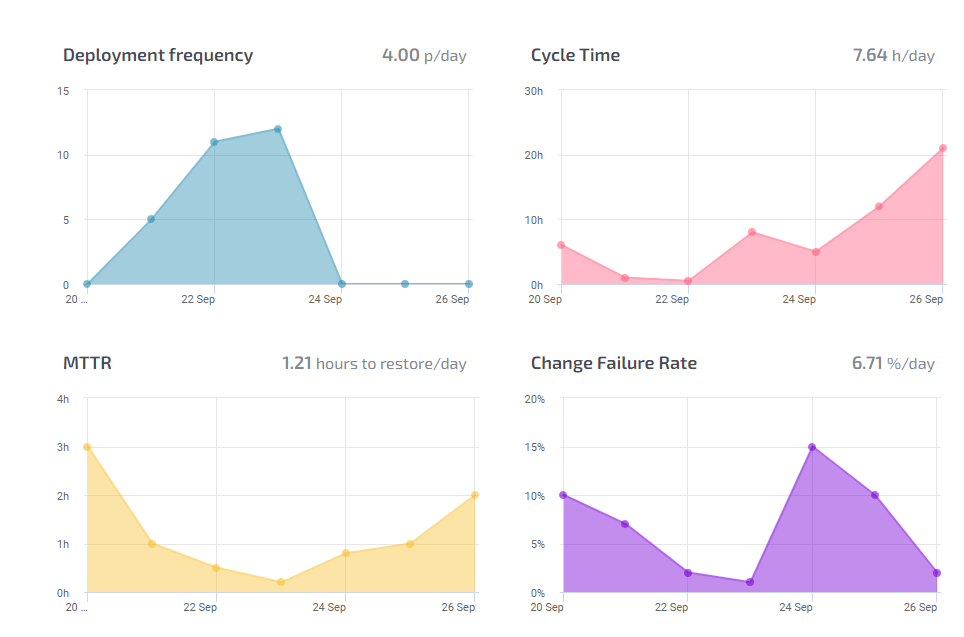 Track DORA metrics to continuously improve your DevOps performance
Meet the DORA metrics! Google's DevOps Research and Assessment team (DORA) identified these metrics after six years of research on software development.
To make data driven decisions and improve your performance, you need to track these metrics continuously and automatically. With Agile Analytics you don't have to worry about collecting data or spending time piecing together reports. Agile Analytics does all this automatically for you.